Compact, Efficient and Reliable
Heat-To-Power Systems
With the largest install base of low temperature Organic Rankine Cycle (ORC) systems operating around the world, Access Energy has the technology, knowledge and experience to make your heat recovery project a success.
If your process vents heat and is operating 6,000 hours or more, Access Energy's ORC systems can turn your heat into profit.
Get a Power Generation
Estimate For Your Business
Engineered for Dependability
With over 56 MW of installed capacity worldwide, Access Energy's ORC systems have been proven to be highly reliable and available for over a decade.
Consistent, stable operation
Wide variety of heat source types and conditions
Worry-free Installation & Operation
The fully automated systems require no fuel or oil lubrication and utilize environmentally friendly, non-combustible and non-flammable working fluid.
Easily set up in multiple configurations
Can be relocated as needed
Requires very low maintenance
Powerful Technology
Access Energy's ORC systems use the latest technology to produce reliable, clean electricity efficiently, while our Integrated Power Module removes the hassle of maintenance with its fully encapsulated design.
Thermapower® ORC
Hydrocurrent® ORC
Carefree® Integrated Power Module
Capture. Convert. Consume.™
Capture
Capture the low or medium temperature heat you are already producing on a daily basis.
Convert
Convert clean, reliable electricity efficiently with Access Energy's ORC products.
Consume
Consume the electricity produced onsite to increase your bottom line and reduce your carbon footprint.
Global Partnerships
Access Energy's global partners provide customers with product or regionally focused technical and sales support, streamlining the purchase and installation of Thermapower® and Hydrocurrent® ORC products.

Manufacturing and Marketing of the Thermapower ORC product line for land-based applications in Japan
By serving as a manufacturer to supply the ORC systems to the market in addition to the conventional role as a distributor and service provider, we will establish a consistent structure in the binary power generation industry and promote renewable energy both in Japan and overseas.
Koji Yamagata,
President and CEO of Daiichi Jitsugyo Co.

Manufacturing of the Hydrocurrent ORC 125EJW shipboard heat recovery system for the global maritime industry
We are very impressed by the Hydrocurrent heat recovery and power conversion technologies, and we look forward to working closely with Calnetix and MHI-MME to manufacture and commercialize the Hydrocurrent product in the global maritime industry.
Hideshige Tsubouchi,
President and COO of Tokyo Boeki Machinery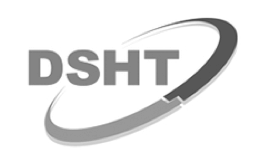 Distribution of the Thermapower ORC 125MT System for fuel cell applications in Korea
We look forward to working with Access Energy and establishing a significant installation base within the fuel cell industry to bring more clean energy to Korea.
Andy Choi,
Vice President of Daesung High-Tech

Distribution of the Hydrocurrent ORC 125EJW shipboard heat recovery system for the global maritime industry
Although it has been considered difficult to introduce waste heat recovery systems to small and medium ships, the need for such systems is expected to increase in the future. We will offer the optimal heat and power solution for marine vessels by actively promoting the use of the Hydrocurrent ORC 125EJW to customers with such ships.
Mitsubishi Heavy Industries Technical Review
Vol. 52 No. 4 (December 2015)
Ready to Access Your Energy?
Put our ORC to work
Get Started