Thermapower® ORC Products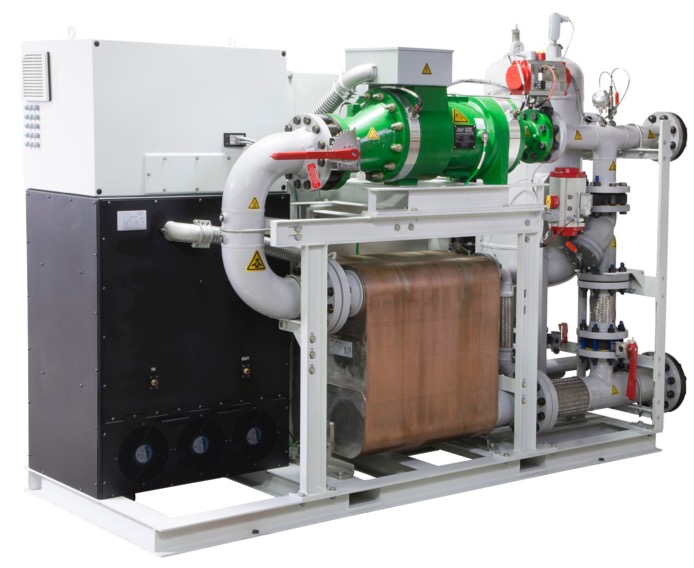 Thermapower® ORC Modules
The Thermapower ORC 125XLT module generates 125kW of clean, utility grade power using recovered extra low temperature heat, and the Thermapower ORC 125MT module generates up to 125kW of clean, utility grade power using recovered medium temperature heat. Both modules are designed for integration with application specific condensers and evaporators. Authorized distributors can assist with optimizing the right module for your land-based application.
---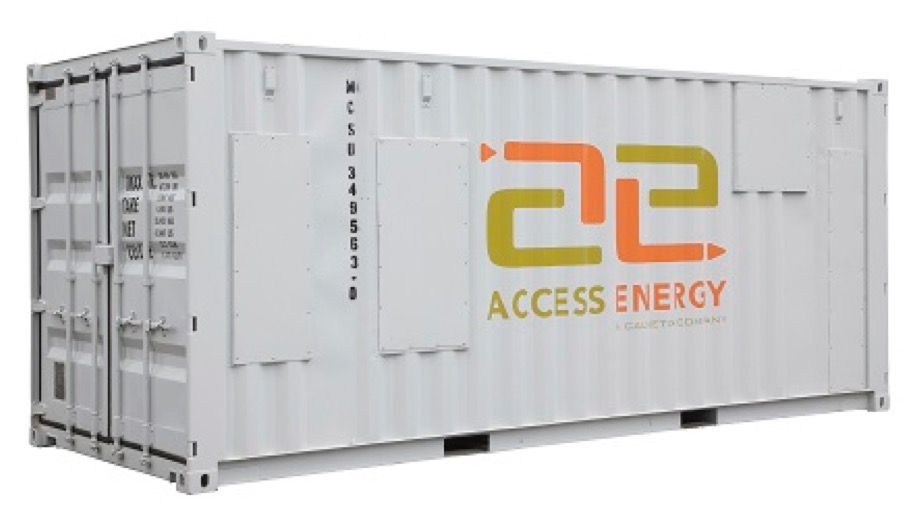 Thermapower® ORC Systems
Access Energy's Thermapower Systems include one of the Thermapower modules and are configured and optimized for specific applications. The systems are smaller and lighter than conventional heat recovery systems and require no custom engineering. The modular configuration allows them to be dropped into place and hooked up to three field connections for low-cost, rapid deployment. Service for the systems can be aligned with other site equipment, so there is never any disruption to the operation of the plan by the ORC system.
---
Thermapower® ORC Specifications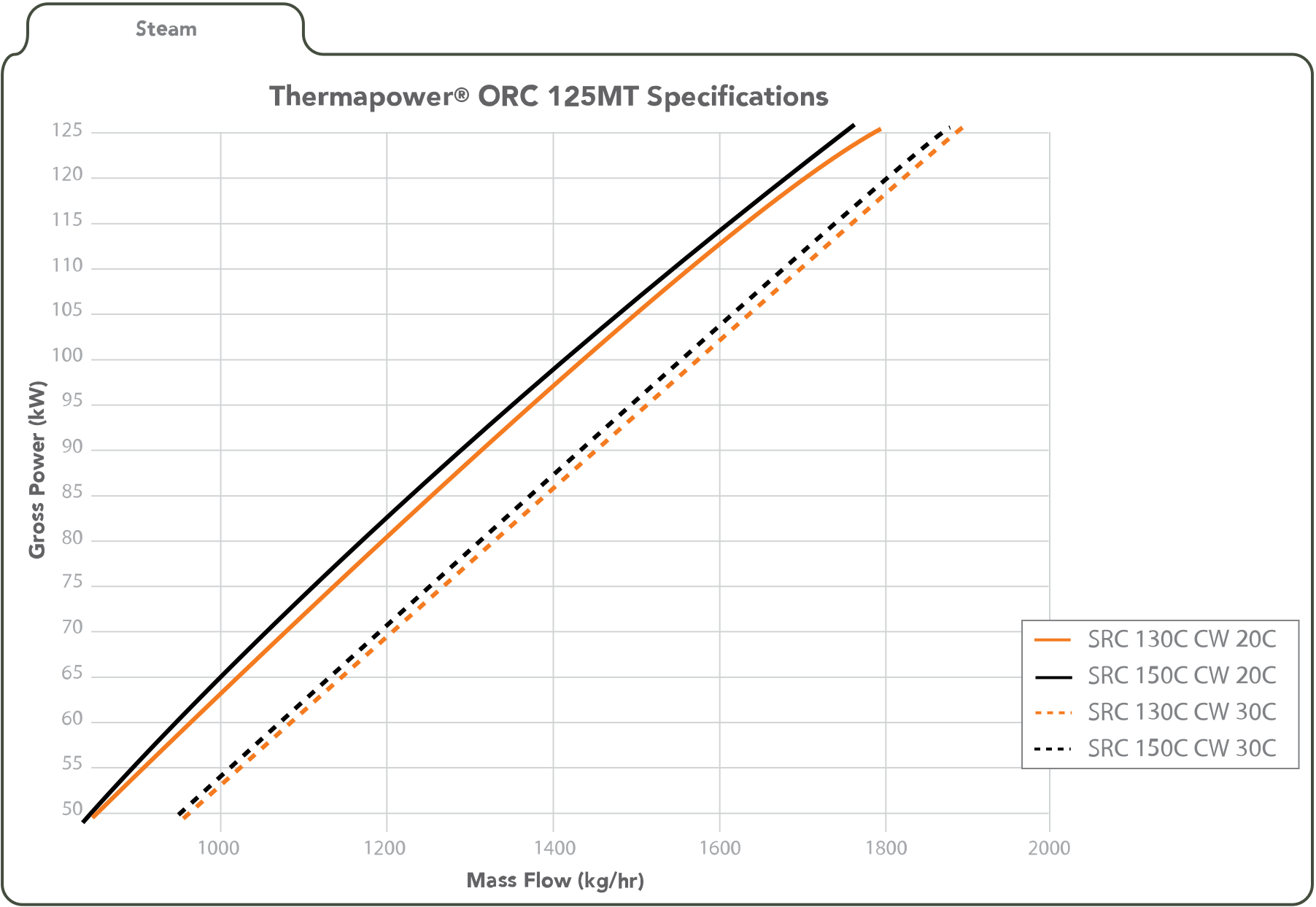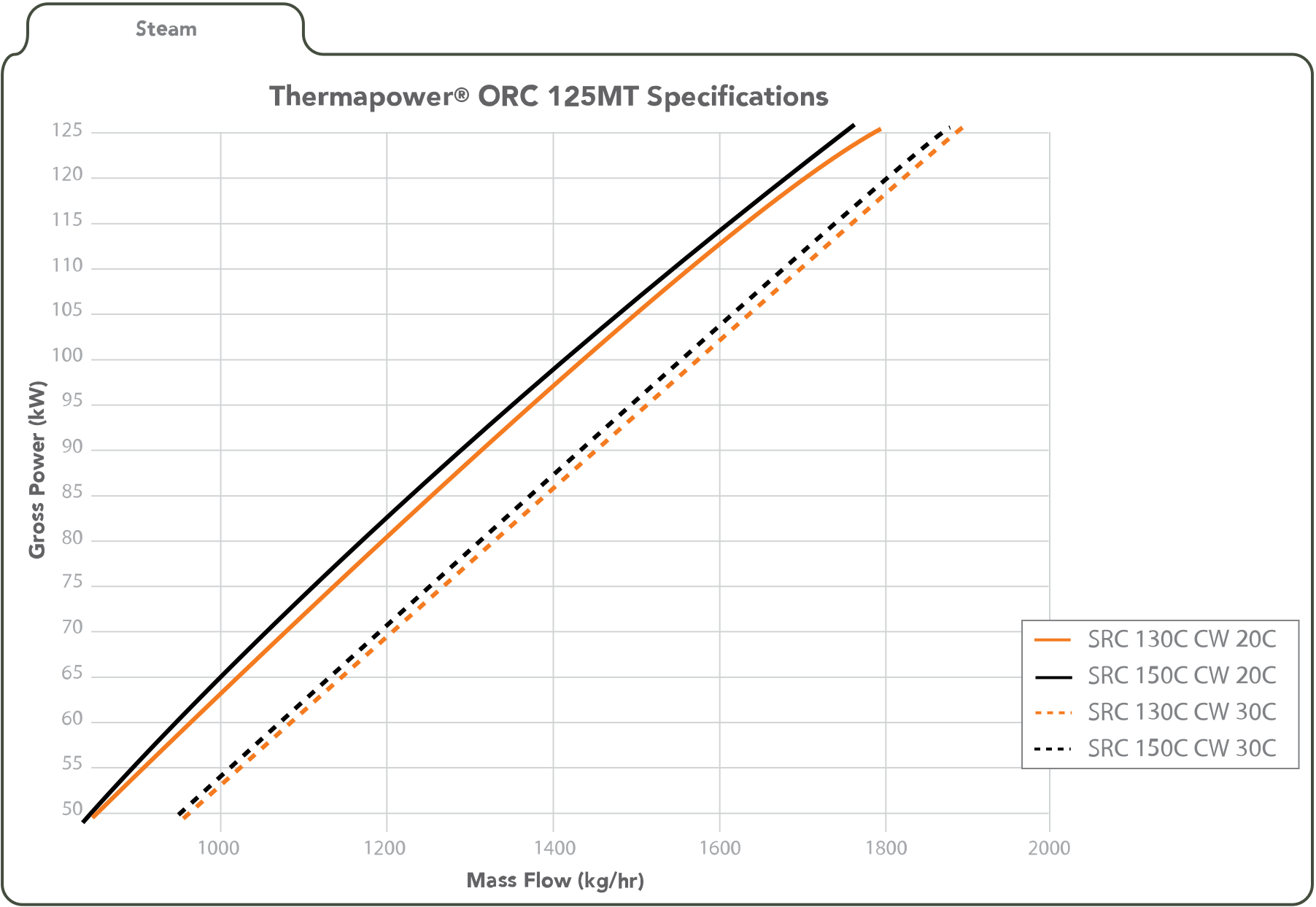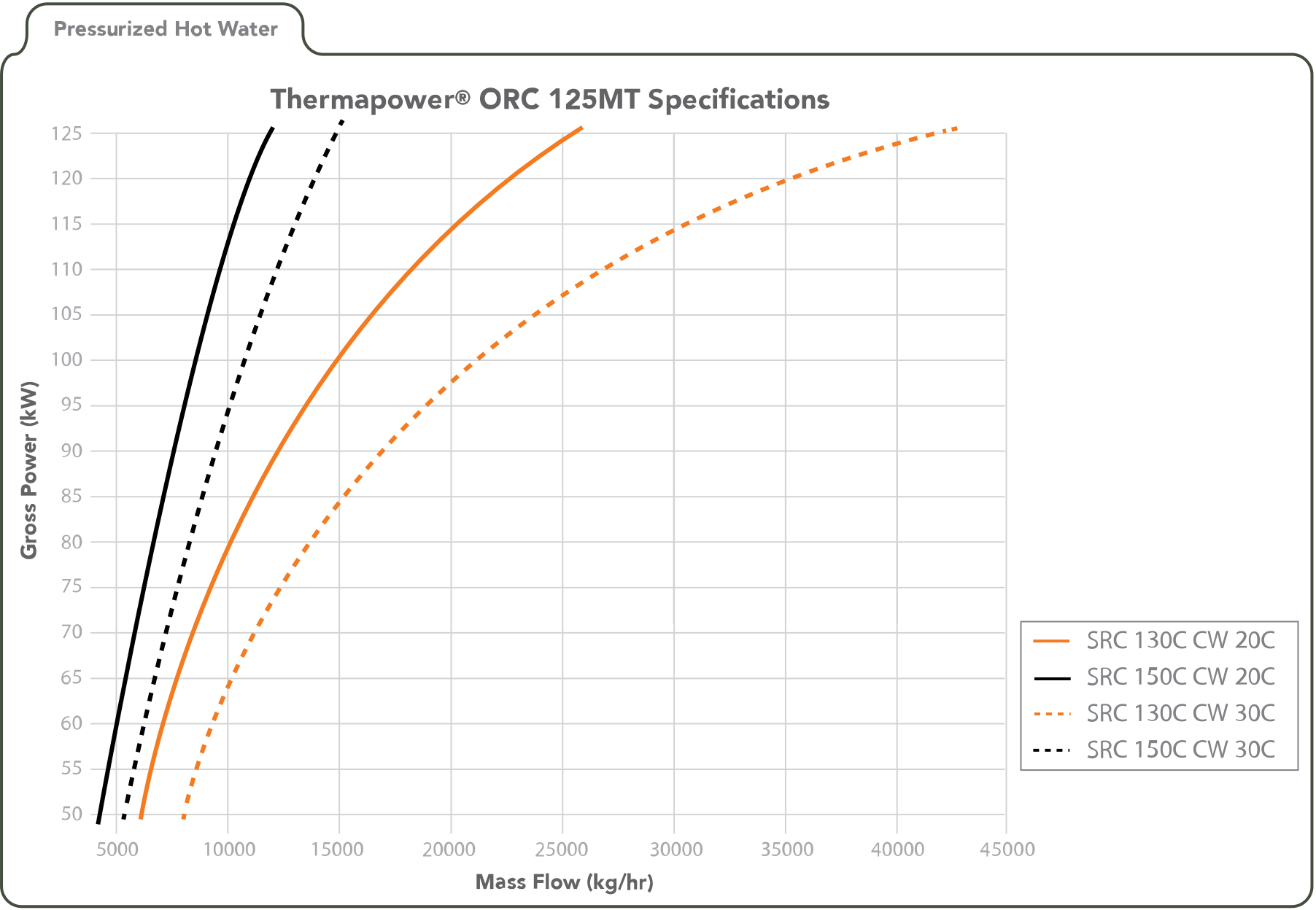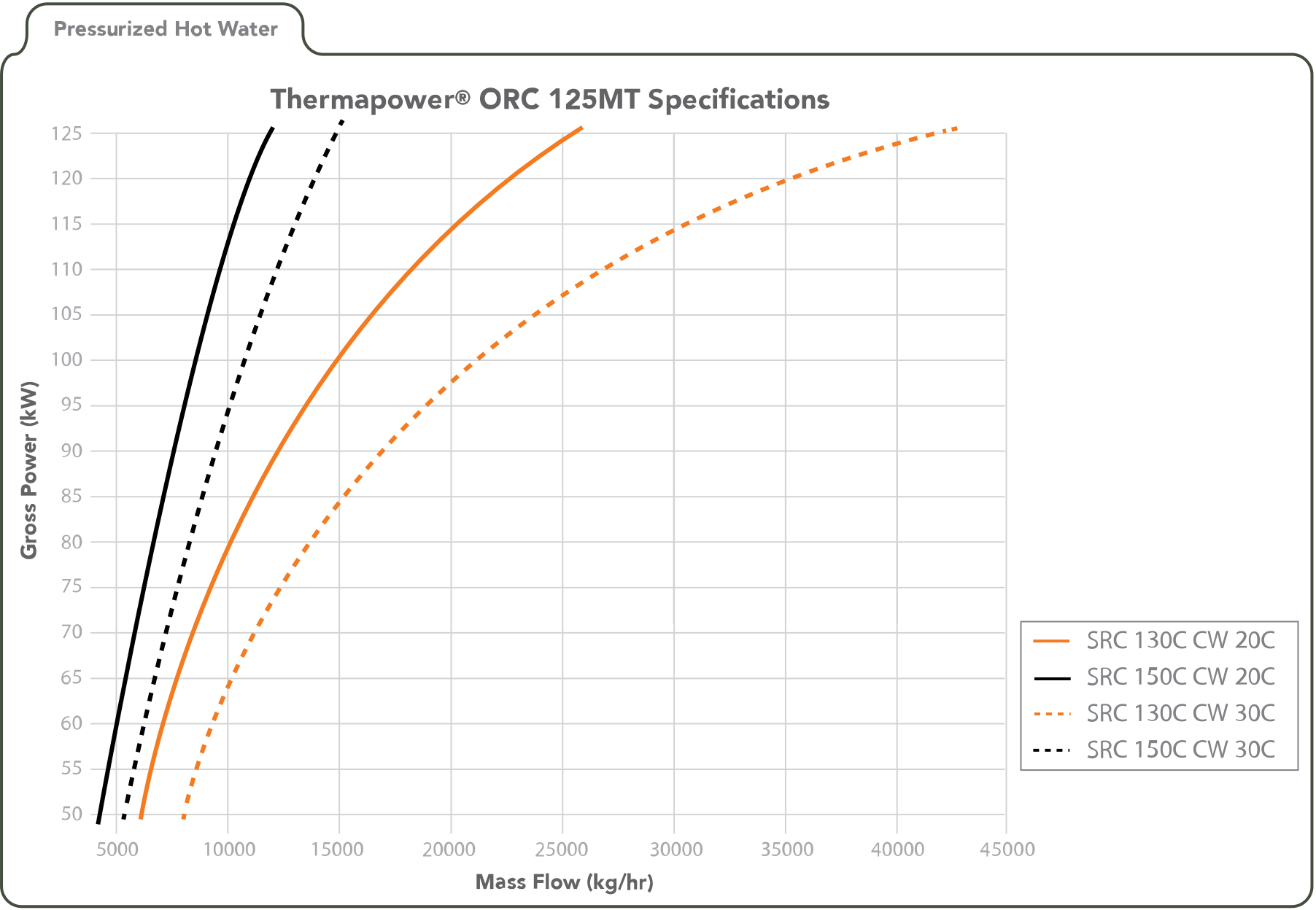 Typical Customer Interfaces
| Connection | Description |
| --- | --- |
| Evaporator Inlet/Outlet | 4" CL300 RF ASME B16.5 Flange |
| Condensor Inlet/Outlet | 6" CL300 RF ASME B16.5 Flange |
| Grid Connection | 3-Phase 3 Wire with Ground |
| Internet Connection | Ethernet CAT-5 Cable from Customer Internet |
| Parameter | Value |
| --- | --- |
| Power | 125 kW Gross |
| Voltage/Frequency | 380-480 |
| Input Temperature | 130℃(266℉) |
| Parameter | Value |
| Working Medium | R245fa |
| System Weight | 7,800 kg (17,200 lb) |
| System Size | 20ft ISO Container |
| Module Weight | 6,500 lb (2,948kg) |
| Module Size | 113 in (287 cm) x 50 in (127 cm) x 80 in (203 cm) |