Technologies
The Organic Rankine Cycle (ORC) is a heat recovery process that converts thermal energy into mechanical power. An organic working fluid that has a lower boiling point and higher vapor pressure than water is used to transfer heat from an external source into a closed loop system.
How it Works
Advantages
Although the underlying concept is the same for all ORC systems, Access Energy's ORC system is more efficient and reliable compared to competitive products under the similar working conditions. This is mainly due to the interworkings of the underlying system components. Access Energy has been able to minimize and in some instances remove the system's mechanical and electromechanical losses.
This Includes:
The elimination of a gearbox
The use of a highly efficient radial inlet expander turbine and generator
The use of magnetic bearings - no friction and increased reliability
The use of optimized power conditioning
---
Components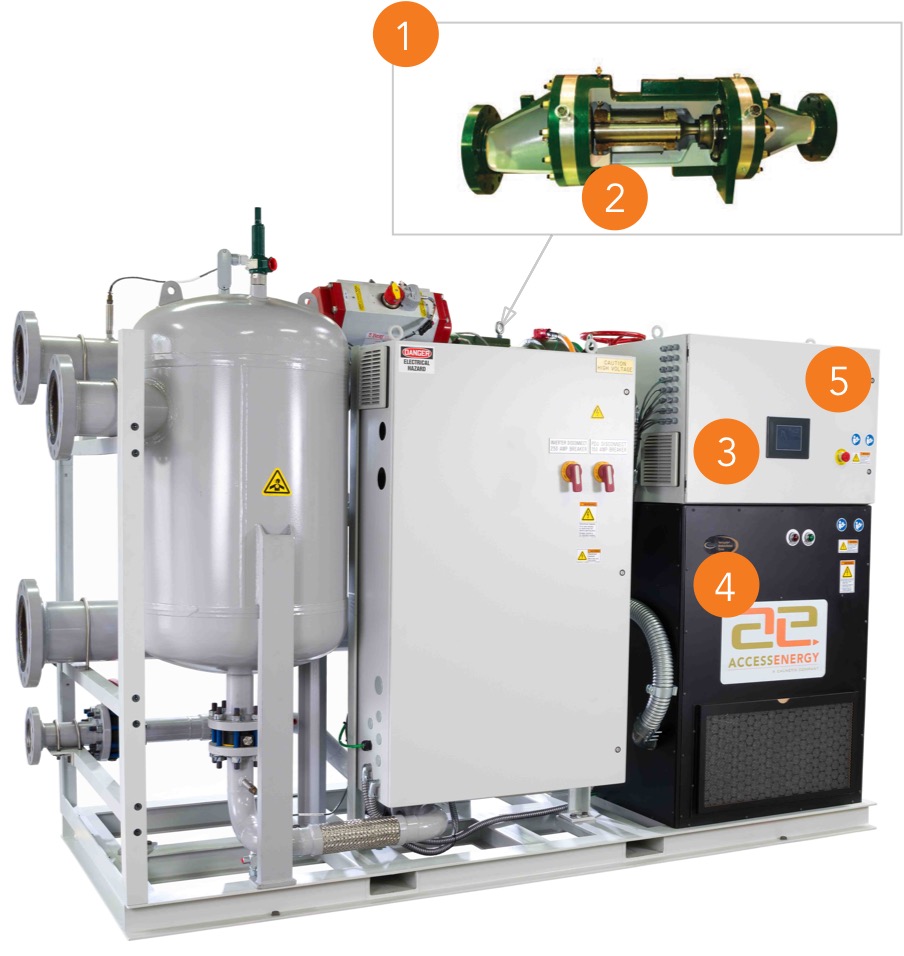 Click on the component names below to learn more about each.